Welcome to our Social Activities!
Once a month is organized an SCM Network Stammtisch: it consists in an evening gathering of SCM students, alumni and faculty in a nice atmosphere outside of the university campus. With changing locations and topics, everyone enjoys the informal get-together to (re)connect whilst having a glass, or two 😉
Whether it is a gathering at a real Viennese Heurigen, visiting local Christmas Markets or competing with each other at the yearly Pub Quiz Stammtisch, the Stammtisch guarantees for legendary nights out. But also SCM-related are on the menu: once a year, students have the opportunity to learn about job applications from fellow alumni.
Check out our Facebook page for the date of our next Stammtisch!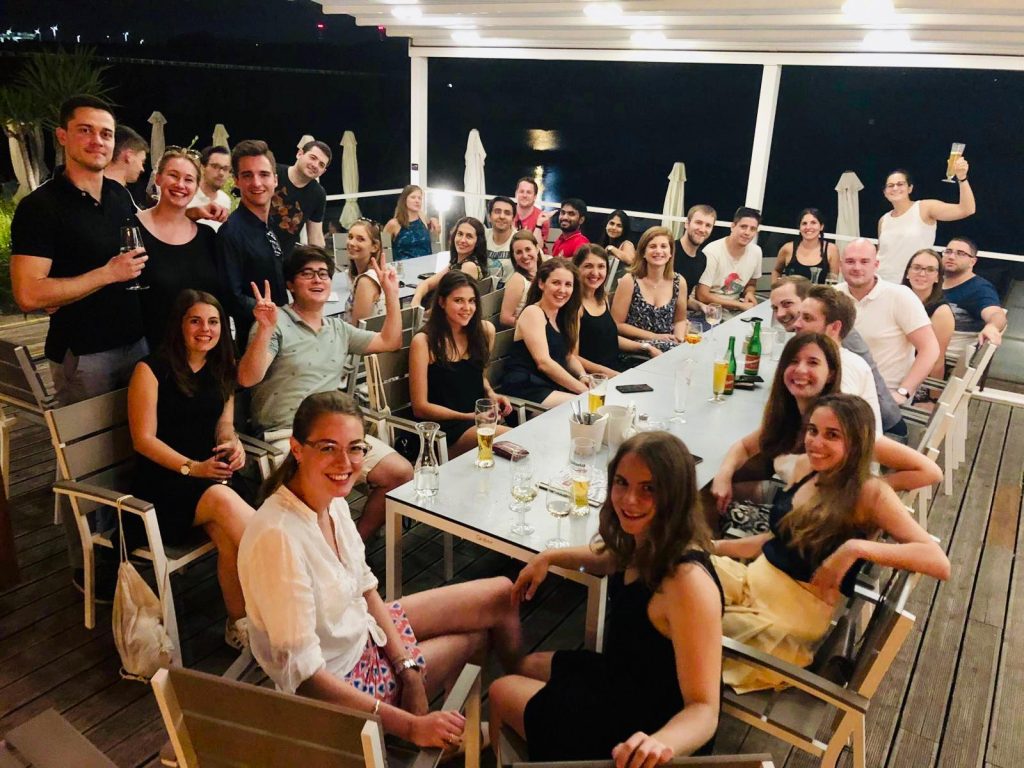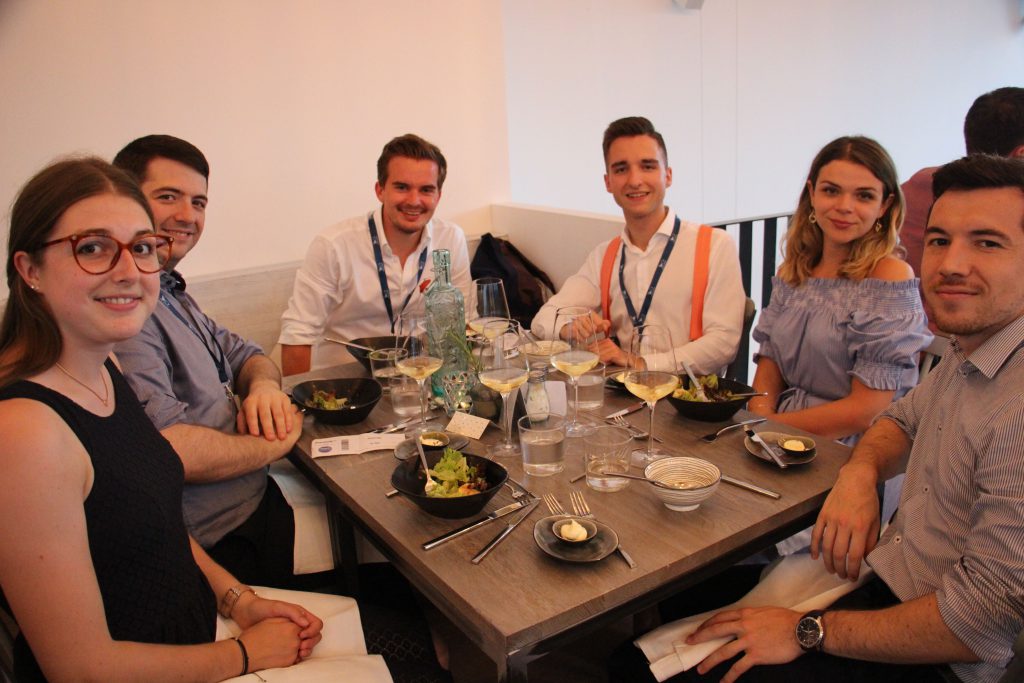 In strong collaboration with the Master's program's mentoring tutor, introductory activities are organized at the start of every academic year for students beginning their first year in the program.
#SCMgoes WelcomeWeek
Every year, the SCM Network hosts a Welcome Week with 3 days of introductory activies for SCM first year students. More than 40 new students participated in the Welcome Week which includes Introduction Games, a Campus Tour, a Scavenger Hunt throughout Vienna, a Picnic in Prater as well as an amazing night out. We are already excited for the next Welcome Week! 
Mentoring Dinner
A tradition in the SCM Master's program, the SCM mentoring dinner stays year after year a very successful event. The concept? Current SCM students or recent SCM graduates host in pairs a few new students for a home-cooked meal to share experiences and tips regarding the program and life in Vienna. It is a unique chance to get to know students and alumni, and of course of enjoying delicious foods from all around the world!
WU Ball
Every year, SCM students and alumni try to go to the WU Ball as a group. Before the ball, dance classes are organized to improve your waltz skills.
Both Austrian and international students enjoy the opportunity to celebrate long into the night at the Hofburg. Don't forget your long dresses and tuxedo!
---
Running Dinner
At the Running Dinner, SCM Master students present the very best of their countries by preparing delicious typical dishes and desserts. Great event to get to know your colleagues from the network a little more and have a fun night!
Graduation Party
Since 2014, a graduation party is organized at the end of October for graduating SCM students. All current students, alumni, and graduates' friends and families are invited to celebrate together this occasion marking the end of students' Master studies.
Virtual Events

Since 2020 was a little surprising for all of us, we found a way how we could still meet up. We held our first (definitely not last!) virtual Pup Quiz, so every member around the world could join us!

The social section is always open for more suggestions to offer more diverse events. Let us know if you have any event ideas!