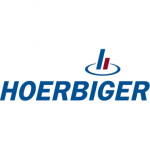 Website HOERBIGER Wien GmbH
HOERBIGER is active throughout the world in the energy sector, the process industry, the automotive industry, the mechanical engineering sector, in safety engineering, and in the electrical industry. In 2019, its 6,700 employees achieved sales of 1.149 billion euros in 123 locations across 47 countries. Our products and services are used in reciprocating compressors, gas flow control units, vehicle transmissions, rotating union, explosion protection, gas-powered engines, and in automobile hydraulics.
Since 1895, it has been our ambition to deliver excellence for our customers. As a result, we create an environment which allows our employees to develop their full potential and demonstrate initiative: people and success go hand in hand at HOERBIGER.
Tasks
Lead and manage regional business projects (sales or operational projects) in line with the defined Service Strategy of Service Europe. The respective projects are key to the success of the region in developing our operational excellence, as well as our service offering to the next level.
Train operational personnel within local facilities to new standards (eg. 5S), processes and newly developed procedures. Ensure projects and improvement activities are completed on schedule.
Support business objectives: develop and monitor short- and long-term plans relating to area of responsibility to ensure that the Company's goals (KPI´s) are appropriately addressed and managed.
Become an Area Process Expert in defined processes and IT tolls to support the local Service Branches on day to day issues related to business execution.
Gather, compile, and analyze data related to the operation of the business. Provide executive summaries for senior leadership to support the decision-making process.
Make presentations to Local and Regional staff as required, apprising on company activities in various areas of function and responsibility.
Ensure projects are managed and reported in line with balanced scorecard and relevant project charter templates and schedules.
Manage the portfolio of local projects, integrating global, regional and local initiatives. Develop an overall project plan covering both regional and local objectives, coordinating to achieve one set of shared priorities.
Support the Regional Management Team in related topics to ensure that the company's mission, goals and objectives are appropriately addressed and managed
Based on wage structure agreements, we are offering a gross monthly salary starting at € 3.004 with respect to individual qualifications and experience.
Requirements
Minimum undergraduate education in Engineering, Business and/or Operations Management.
Six Sigma training and certification is a plus (minimum Green Belt certified, preferred Black Belt or Master Black Belt)
Lean Six Sigma certified (practitioner) is a plus
Experience in Change Management
Excellent project management tools and skills
Strong in utilization of IT tools and systems (analytical thinking)
Strong experience in Operations processes
Strong communication and presentation skills
Good soft skills to act as change agent in a multicultural environment (training records preferred)
Track record of completed improvement projects with desired benefits
High flexibility in daily work (Service business)
Team player
Strong ownership