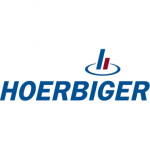 Website HOERBIGER Wien GmbH
Global Operations Project Manager (m/f/d)
in Wien
Tasks
Project lead of strategic operational projects:
Global Footprint standardization and optimization
Relocation of products
Relocations, openings and closings of production plants and service branches
Downsizings, Upgradings of production and service capabilities
PM Standards:
Development of standards and tools to execute footprint projects in the most efficient way
Knowledge Management:
Trainings
Lessons Learned
Experience Exchange
Audits
Requirements
Skills:
Communication, Project and Change Management, Organization, Leadership, Economic Thinking, Ressource Management
Competencies & Experience:
Experience in managing international projects
Experience in relocations, openings and closings, downsizings and upgradings of locations and capabilities in production and services
Experience in lean management, process standardization and optimization
Knowledge in project management techniques, organizational development / training
General knowledge about technical processes in the upstream and downstream industry
Mobility: Global traveling
We offer
An international, friendly, and dynamic team
A health-promoting work environment
Challenging and varied tasks and responsibilities
Various development opportunities
A gross monthly salary based on wage structure agreements starting at € 3.439,42 with respect to individual qualifications and experience
Many other benefits (flexible working hours, canteen, etc.)
Company Profile
HOERBIGER is active throughout the world in the energy sector, the process industry, the automotive industry, the mechanical engineering sector, in safety engineering, and in the electrical industry. In 2020, its 5,849 employees achieved sales of 1.031 billion euros in 128 locations across 46 countries. Our products and services are used in reciprocating compressors, gas flow control units, vehicle drives, rotating unions, explosion protection, gas-powered engines, and in automobile hydraulics.